Absolutely Free Shipping Across Canada
We simply ship for free every time
Absolutely Free Shipping Across Canada
We simply ship for free every time.
Why we offer free shipping?
We print and ship a lot of displays and negotiated discounted rates with our shipping provider so thats why we can offer free shipping to our customers across all Canada and pass on the savings to you.
---
How long until i receive my items?
We usually ship your order between 1 to 2 business days after receiving your order, below shows estimated delivery time to different provinces in Canada: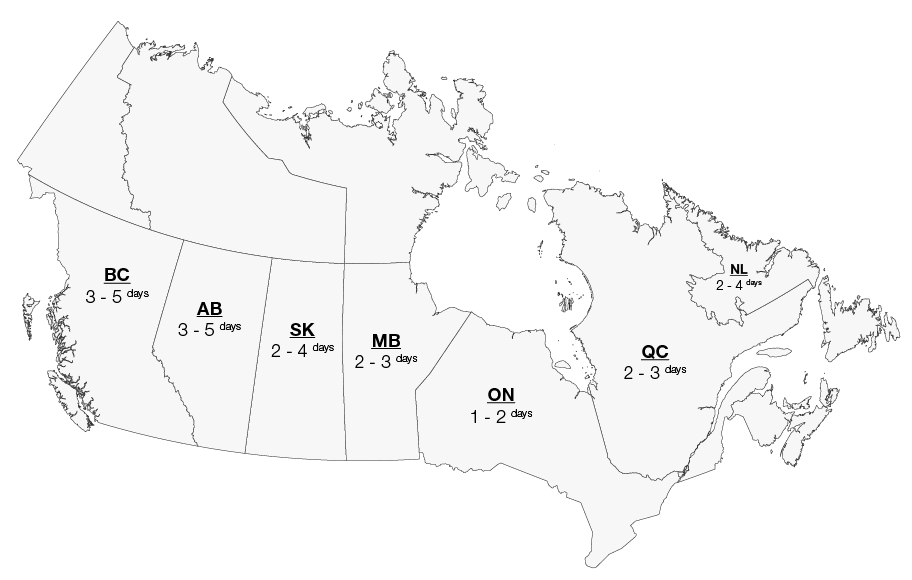 ---
How will i know the delivery time?
As soon as the order is ready to be shipped you will get a tracking code to let you know the time when it will be delivered.
---
If I buy several items will they be delivered together?
All orders from the same product will always ship as one package, unless you order different products, then there is a chance on getting separate shipments.
You will be notified on time of dispatch exactly how many packages you will receive.
---
Further Questions
If you have any further questions regarding shipping or any other subject, please feel free to contact us through email at support@portodisplays.com